Multimedia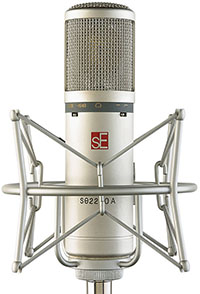 Audio recording
Our company has all the tools and equipment for professional audio recording, editing and mastering. These include professional microphones, high-end sound processing equipment, sound effects and mastering tools.
For larger productions we work with professional studios for the highest sound fidelity. We can work with studios near your place of business as well and coordinate the efforts to integrate the final mix in your presentations or in custom software our development department can engineer for you.
---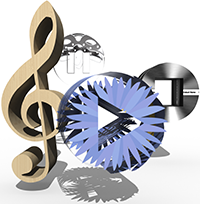 Graphical styling
We can design and create graphics for all your publications. We have a host of talented artists and all the professional tools and software to create beautiful graphics to your specifications.
Working closely together with our development department, our graphical artists can help create stunning web sites and software. Our attention to detail and efficient

Composing scores
We have very versatile composers at our disposal that can create musical scores and arrangements. We have many hig-end instruments in our inventory. And the use of our top-of-the-line synthesizers and samplers makes the score sound like they were played by live performers at a fraction of the cost.
Among our inventory we can provide you with:
Korg Kronos X (88 weighted keys)
This versatile, high-end synthesizer is one of the best on the market today and produces nearly any instrument very realistically.
Microphones
For natural instrument and voice recording, nothing beats a professional condenser microphone. We also have dynamic microphones at our disposal.
Ibanez JEM7V electric guitar
One of the flagship guitars by Ibanez with a very versatile sound. The humbuckers are very suited for metal, blues, fusion and even jazz where its single coil pickup allows for more blues, funk or country style sound.
Fender Stratocaster
The Fender Stratocaster has been a legend in the music business for decades and our instrument is an absolute masterpiece with vibrant lows and mids in addition to the famous high-end of the sound that the Stratocaster is famous for.
All instruments are top-of-the-line and in perfect condition. Other instruments include an electric bass and a spanish nylon guitar.
The scores can be integrated in the presentation, video, internet site or e-learning assets we can deliver.
---